Sports events can be broadcast using OTT sports streaming software for live and on-demand viewing.
Utilize OTT's sports streaming to your advantage and provide your audience an incredible, riveting experience with OTTFAST's end-to-end sports streaming platform.
Contact Us & Demand a demo
An OTT sports streaming platform with many features
Watch sporting events online on any device. Improved for your comfort.
Live streaming and video on demand
Streaming Video On Demand Solutions that can be created to operate on a live/on-demand basis, or both separately and simultaneously, are used to broadcast video.
Forget about using staff and large equipment to stream live.
broadcast flawlessly high-quality live content to mobile devices.
High pixel rates, refined user access, customised lineups, and intelligent search options can be used to create a surreal viewing experience that is accessible to viewers anywhere and on any platform.
Advertising & Monetization for Videos
Website owners can generate a high return on investment (ROI) from their websites thanks to OTTFAST's best-in-class advertising tactics and platform tools for monetizing videos.
Features of Remarkable Broadcasting for Efficient Implementation
Building video broadcasting software with this goal in mind will enhance content delivery across platforms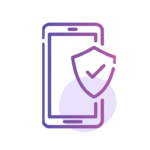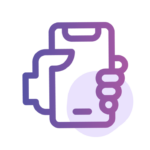 High-quality video player
Active sporting broadcasts can help you with your digital strategies.
Unmatched live sports broadcasting platform with powerful marketing tools
Move your game one step farther. Create a social environment for your audience by integrating chat functionality into your sports live streaming service.
Utilize OTTFAST's streaming platform to quickly automate sports marketing campaigns by segmenting, scheduling, and tracking.
Algorithms included in sports broadcasting software are used to power internal search engines and display results. After that, they match meta tags and genres, increasing total site engagement.
Using positive real-time analytics data, develop strategies to increase engagement rates and obtain individual performance reports for sports videos on a comprehensive video streaming platform.
Optimize your metadata to help your videos show up on search engines. Your website traffic is significantly impacted by our behind-the-scenes work.
Launch Easily & Grow Quickly With
A Broadcast Streaming Platform
Schedule a demo with product experts & we'll get you on the road to broadcast success
Sports Streaming Has A Wide Range Of Monetization Models
Examine the potential of OTTFAST's monetization features.
Through a one-on-one demonstration with one of our product specialists, learn how OTTFAST functions.
We'd be happy to respond to your inquiries.We'll be in touch with you as soon as we know your needs.