PowerStream and Captivate feature powerful live video broadcast software for all audiences
Enable an increasingly connected experience with a video delivery platform that enables all types of audiences to access broadcast-quality on-demand or live content with unmatched streaming scalability.
A Modern Video Broadcasting System
Learn how OTTFAST can support your live video transmission.
Live streaming and video on demand
Streaming Video On Demand Solutions that can be created to operate on a live/on-demand basis, or both separately and simultaneously, are used to broadcast video.
Forget about using staff and large equipment to stream live.
broadcast flawlessly high-quality live content to mobile devices.
High pixel rates, refined user access, customised lineups, and intelligent search options can be used to create a surreal viewing experience that is accessible to viewers anywhere and on any platform.
Advertising & Monetization for Videos
Website owners can generate a high return on investment (ROI) from their websites thanks to OTTFAST's best-in-class advertising tactics and platform tools for monetizing videos.
Launch Easily & Grow Quickly With
A Broadcast Streaming Platform
Schedule a demo with product experts & we'll get you on the road to broadcast success
Flexibility At Its Best​
Push through restrictions.To prepare for the future, customise, provide, and stream.
Customize every feature for a targeted audience with an unbeatable UI/UX experience to publish, distribute, and engage your content.
Delivering and Distributing High Definition Video
Distribute compelling material in high quality while you're on the go without any effort.
Player with lightning speed
Use the HLS video player that our experts specifically created for you, or any other player of your choosing, to improve your broadcasting experience.
Features of Remarkable Broadcasting for Efficient Implementation
Building video broadcasting software with this goal in mind will enhance content delivery across platforms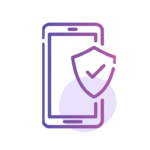 Layered Monetization Strategies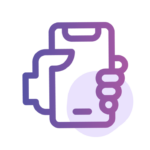 Through a one-on-one demonstration with one of our product specialists, learn how OTTFAST functions.
We'd be happy to respond to your inquiries.We'll be in touch with you as soon as we know your needs.