Engage your corporate workforce with a business streaming platform for live and on-demand video
Through OTTFAST's enterprise streaming solution, you can encourage interactive communication among your staff and monetise corporate live and on-demand films across all devices to increase brand affinity.
Empower Team Talks Using Corporate Video Streaming
Connect your webcasts at any scalable length with HQ streaming enrichment
Address your corporate plans with routine video hand picks & enhance your project strategies.
Collaborate right from virtual meetings to corporate studio streams & have successful business events
Organize corporate seminars, remote orientations, & explore potential growth via realtime conferencing.
Foster complete transparency by exchanging collaborations with scalable corporate video streaming solutions
New recruitment experience can be easily tailor made via live streams or VODs of pre-trainings or induction programmes.
Communication can be kept with perfect sync & pace by sharing recorded videos, presentations, with your all meeting participants
Highlight Features To Heighten Your Enterprise Video Platform
Stream videos on steady grounds with extensive delivery, transcoding & security backing
HQ video Delivery & Distribution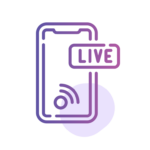 Launch Easily & Grow Quickly With
A Broadcast Streaming Platform
Schedule a demo with product experts & we'll get you on the road to broadcast success
Increase Employee Engagement with Enterprise Live Streaming
Utilize HD live video streaming to ensure flawless events
Use live connectivity to its full potential.
Utilize the power of mobile casting to stay in touch with your clientele while on the go. When migrating, facilitate live corporate webinars as well.
Pre-planned live streaming
Join a scheduled live meeting with your team and share insightful content to unleash enterprise efficiency in real time.
Support for Multiple Screens
Provide limitless HD streaming options on any device or platform while ensuring the highest standards of broadcast compatibility.
Gain "X+ viewers" and increase engagement to a level comparable to OTTFAST's simulcasting.
Activate ad-hoc viewing on Facebook, Twitch, etc.
Now make it simple for your users to switch between videos while live broadcasting.
Instantaneous cooperation
Select the ideal method for exchanging thoughts.
Questions and Answers in Real Time
Sky rocket your engagement rate and product awareness value with live Q&A sessions.
As a corporate representative, you can take active polls during your live sessions and obtain participant feedback.
Even after communicating in real time and revealing each teammate's unique contribution, discuss relevant ideas with your teammates.
Your migrant workers can easily use live streams to immediately record in-hand materials when you use ultra-rapid webcasting.
One dashboard for managing, securing, and measuring enterprise video content
Using a secure streaming platform, create and expand your business content of broadcast quality.
Take control of business video archives
By giving consumers seamless content management versatility, you may structure your live video or corporate training catalogues.
Create a user-friendly interface so that clients or coworkers can quickly learn from your priceless video archives.
Offer automatic uploads for internal VOD maintenance
Using the Drag & Drop feature, make it easier for users to find content
Permit scheduled company meetings on a resourceful video platform.
Make online documents available so that readers can print and study them offline.
Stream corporate video versions across all platforms and devices.
Provide a secure streaming environment
Make your business activities completely safe and secret with the best encryption support.
Several content protection layers that have unmatched certified digital streaming rights standardised are used to guard and encrypt the content.
Use strict DRM protocols as a backup for your enterprise platform.

Strong

AES

lock

for

powerful

on

demand

or

live

company

videos.

Only

permit

admin

users

or

platform

subscribers

access

control

Get SSO software to quickly verify client accreditations.
With SSL endorsements, ensure secure cryptographic key exchange.
Metrics for Evaluating Streaming Performance
Find out about videos, users, playlists, servers, and more in real time. Build your business empire while using OTTFAST's streaming technology to track, measure, and scale the business content that is presented during video presentations, live meetings, training sessions, etc.
Obtain current business performance information.
Assemble precise data to evaluate the demographics of the workforce
Now, use some important customer data to assess their engagement.
Add analytical information to your website, such as the buffering ratio and others.
With source traffic support, extract statistics from each of your training videos.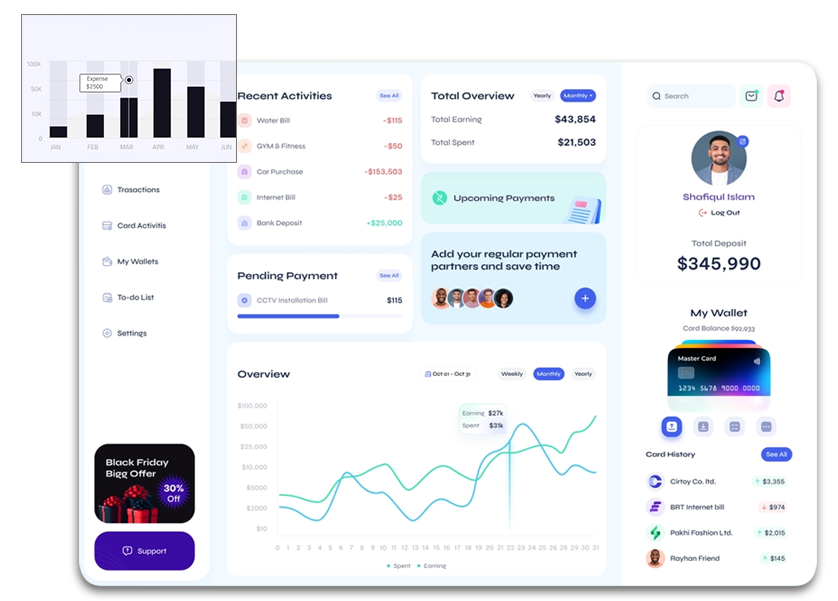 Through a one-on-one demonstration with one of our product specialists, learn how OTTFAST functions.
We'd be happy to respond to your inquiries.We'll be in touch with you as soon as we know your needs.